Welcome to the Pacific Graphics 2006
The 14th Pacific Conference on Computer Graphics and Applications (Pacific Graphics 2006) will be held on October 11 to 13, 2006 in Taipei, Taiwan. Taipei is a splendid mixture of tradition and modernity. She is also a center of politics, commerce, finance, fashion and culture of Taiwan.
Pacific Graphics is an annual international conference on computer graphics and applications. The conference provides an excellent opportunity for researchers, developers, practitioners to present and discuss new problems, solutions, and technologies in computer graphics.
Pacific Graphics 2006 continues the highly successful series of Pacific Graphics conferences for researchers in computer graphics and related areas. Although the conferences have a Pacific Rim focus, they also attract researchers and their students from the rest of the world.
Farewell!
Thank you for your participation in PG 2006; hopefully see you again on PG 2007 in Hawaii. This year, together, we have made a successful conference with substantianl programmes and fruitful events. Now click on the following thumbnails to see more photographs.
| Day 1, 10/11 | Day 2, 10/12 | Day 3, 10/13 |
| --- | --- | --- |
| | | |
National Taiwan University


National Tsing Hua University



In Corporation with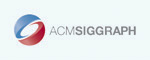 Sponsored by



Final Update: 2006.10.25